Join the association that has represented insulation contractors and suppliers for 40 years.
ICAA's mission is to assist its members by developing and executing programs to keep them on the leading edge in the rapidly changing world of insulation. ICAA delivers personalized service, regardless of the materials you install, where you buy from, or the size or age of your business. Click here for our Membership Benefits Flyer.
First-time member?
Join now and receive one free registration to the      ICAA Convention & Trade Show! For Insulation Contractors and Product Manufacturers/Distributors Only.
Get the Most Out of Your ICAA Membership
Networking Opportunities
ICAA offers a great lineup of educational workshops and networking opportunities at our annual Convention and Trade Show. Members also receive discounts and priority registration.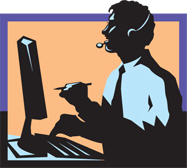 Compliance Assistance & Risk Management Options
ICAA provides personalized support to members facing OSHA inspections, citations, and potential violations. And our partnership with Federated Insurance, one of the largest mutual insurance companies in the nation, means that ICAA members can obtain exceptional insurance protection for their business.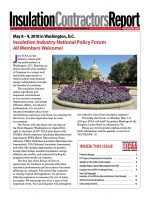 Exclusive News and Educational Resources
ICAA's Insulation Contractors Report, email updates, technical bulletins, and member resources help keep you informed on the latest news and best practices. ICAA members have 24/7 access to an online archive of educational and compliance resources, including a library of SPF resources.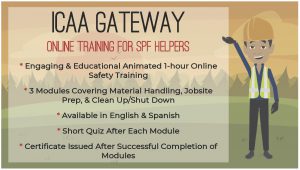 Webinars and Training Programs
ICAA webinars offer clear guidance on important issues, from workplace safety to federal regulations and much more. The new ICAA Gateway Online Training for SPF Helpers provides easy-to-understand health & safety guidance and a certificate upon completion. All member companies receive two free enrollments!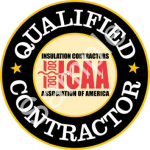 Professional Acknowledgement
Member contractors get free recognition as ICAA Qualified Contractors, as well as access to member logos and ICAA/NAIMA Grade I Installation Training.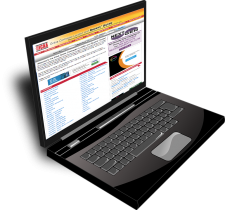 Lead Generation
The Buyers Guide provides contact information about member companies and industry professionals, while the ICAA Contractor Locator promotes your business directly to consumers.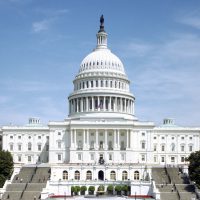 Advocacy
ICAA and its members advocate for key industry issues.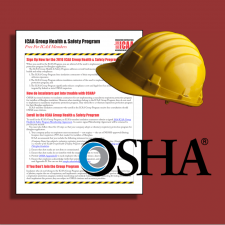 Safety and Health Resources
Ensure the safety of your employees and longevity of your business with resources such as our model written programs, our Group Health and Safety Program, and our safety checklists.
Questions?
phone: (703) 739-0356 | email: icaa@insulate.org